DIY Wood Boat Books
88 page, step by step instructions for building Pod using modern plywood building techniques and materials
Yours to download (pdf) for
only $
10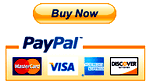 This dory is a natural for the man who likes a bit of exercise and appreciates the simplicity and silence of a well-designed rowboat.
A narrow bottom, tapered at both ends, enables her to slice through the water with a minimum of effort and flaring sides make her safe and dry in a chop.
Pod, has a beam of 52in and an overall length of 15ft, 5in.
Three pieces of marine plywood make up the sides and bottom and no frames are required.
This rowing boat plan makes boatbuilding about as simple as it ever gets and the result is a light, clean hull with fewer places for rot to develop.
However, for those who feel better with conventional framing, optional frames are included in the drawings.
Everything you need to know from building to launching.