DIY Wood Boat Books

This is a series of boat books based on some of the 1960's, classic, Free Boat Plans that were published in magazines such as "Popular Mechanics", "Popular Science" and the "Boat Builder Handbook".

These boat books have been written to help those new to boatbuilding by breaking the building process down to simple step by step instructions.

Everything you need to know from building to launching including advice on the selection of materials, the tools you will need, modern plywood and strip plank building techniques and culminating with advice on how to launch your finished boat.

Boat Books

DIY Wood Boat Books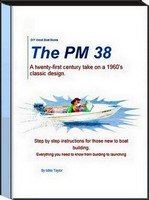 117 page, step by step instructions for building the PM 38 using modern plywood building techniques and materials.
Yours to download (pdf) for
only
$
5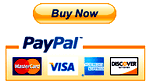 Plans for the "PM-38" first appeared in the August 1962 issue of the "Popular Mechanics" magazine. 
The PM 38 was so named because the magazine claimed that it could, not only be built in 38 hours, for a materials cost of a mere $38 (1962 prices) but would, when launched, do 38 mph. 
Designed by Arthur M. Mikesell this streamlined 13-ft., 9-in. runabout can be described in just four words — maximum return, minimum expense.
Everything you need to know from building to launching.
The 'Crescent', designed by C. T. Allen, is the ideal sailboat for day sailing on a small lake, river, or protected waters of a bay.
Her centreboard design reduces Crescent's draft, so Shallow is not a problem. 
With a broad beam of over 5½ft. she is an ideal family boat. 
The cockpit is large enough to accommodate four adults or two adults and three kids, and side and forward decks are big enough to stretch out on when sun bathing.
Everything you need to know from building to launching.
Sea Skiff is quickly built over forms for construction of one or for several boats.

It is planked with waterproof plywood and will retain its leak-proof qualities even if left to dry in the sun for long periods.

An ingenious method of framing makes for a sturdy boat and provides a hull that will give many years of trouble-free service.

The general rowing boat plan presents a sturdy skiff that may be used on any waters anywhere.

This beautiful 16ft. Redwood Canoe is broad of' beam and flat bottomed.
She is spacious enough to take two persons sitting side by side in the center plus one person at each end and still have plenty of room for gear.
She was designed by Floyd McGuckin and Jack Payne to be built using ¼" x ¾" redwood strips, glued edge to edge, an old boat building technique.
The plans can also be used to build a 13-foot version of this strip planked canoe.
Sea Rover is a tri-model, ocean-going outboard motor boat for general usage upon open waters anywhere.
Her hull has ample beam and unusual depth for rough waters and may be used as a fishing boat, pleasure craft or to haul water skis and aquaplanes.
She can be built as a utility, sports or cabin model in either the 15 or 17-ft. lengths.
From 50 feet away you'd swear that Eager Eve was a luxury inboard cabin cruiser.
A cover hides the 25 hp outboard motor that drives this efficient cruiser fast enough to keep up with or outrun nine out of ten inboards.
In a first test Eager Eve, powered by an Evinrude 25hp motor made 22 mph with one person aboard.
Without a heavy inboard engine, you can transport it easily on a trailer and store it in a garage.
Sea Midge is modelled on an Old World boat originally developed as a yacht dinghy for use upon the North Sea.

It is an excellent all-around work horse and is light enough to be carried anywhere.

Rowing boat plans and construction of Sea Midge are simplicity itself.

A Houseboat is a unique water craft in that it combines most of the comforts of home with the mobility of a boat.

Of course, use is limited to sheltered waters, and speeds are slow in comparison to more seaworthy vessels.

Float-A-Home is a 21-footer that provides plenty of living space for three or four persons.

An extremely simple houseboat to build, it features a strong hull with a heavy keel and close-spaced framing.

This, coupled with a relatively low profile, makes it a very stable craft.

And the entire interior arrangement can be worked out to best suit your individual needs.

This dory is a natural for the man who likes a bit of exercise and appreciates the simplicity and silence of a well-designed rowboat.
A narrow bottom, tapered at both ends, enables her to slice through the water with a minimum of effort and flaring sides make her safe and dry in a chop.
Pod, has a beam of 52in and an overall length of 15ft, 5in.
Three pieces of marine plywood make up the sides and bottom and no frames are required.
This rowing boat plan makes boatbuilding about as simple as it ever gets and the result is a light, clean hull with fewer places for rot to develop.
However, for those who feel better with conventional framing, optional frames are included in the drawings.
Everything you need to know from building to launching.
These boats can be built by anyone with a modicum of common sense and a few basic woodworking skills and tools.

However, if you haven't acquired the skills yet, this is a great way to develop them.

One of the beauties of building yourself is that you don't have to buy everything at once, just get what you need when you can afford it.
DIY Wood Boat Books are published in the pdf format as it is the best way when there are lots of diagrams.

They can be stored on your computer, read on line, printed out in full or you can simply print out the relevant parts as you reach that stage in the building process.