Alliance
by Robert
(Olympia, WA)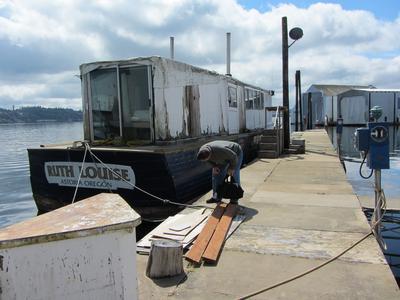 We bought a 1944 coast guard cutter, 83', that someone tried to refit and build into a house boat.

She is in the water, but has some wood rot in places.

The basic hull is in good condition, as are the motors.

Right now we are trying to seal the deck before winter and rains start.

Any ideas would be welcome.