Alliance
by Robert
(Olympia, WA)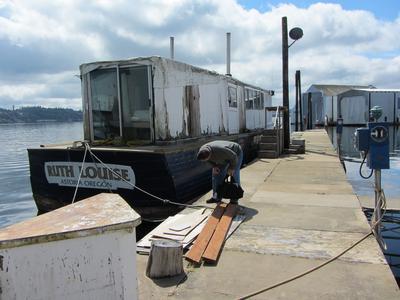 We bought a 1944 coast guard cutter, 83', that someone tried to refit and build into a house boat.

She is in the water, but has some wood rot in places.

The basic hull is in good condition, as are the motors.

Right now we are trying to seal the deck before winter and rains start.

Any ideas would be welcome.


Photo Uploader

If you are having problems uploading Photos or would like to add more click on this link for the Upload Form.
You can upload as many as you like and there is no need to resize them.