It is certainly more than adequate a fastening method for light scantlings.

And it can be quite easily done by one person.

These nails are particularly useful for fastening the laps between lapstrake frames.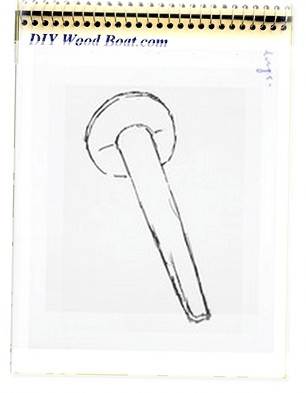 Copper Clench Nail
A proper clench nail should have a chisel shaped point.
They should be sharp enough to penetrate the wood when clenched over.
But not so fine as to allow the point to curl when being driven.
In the absence of proper clench nails, copper boat nails can be used.
Clip the boat nail off at an angle sloping away from the direction you are going to clench it.
Then tap it on the end to produce a barb.
The only tools required for clenching are
A light hammer to drive and clench the nails.
A drill fitted with a slightly undersized bit for boring the pilot holes.
And a 'dolly' / 'holding' / 'bucking' iron, a large hammer head will do, or any rounded lump of iron.