Just Bought Her
by Nancy
(San Diego, CA)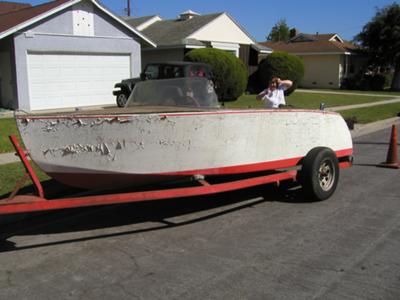 Can anyone tell me anything about this boat?
I just bought it from a man that just got it from his 95 year uncle that had it built around the 50's or 60's.
His uncle died before he could ask about the boat.
Any input would be great.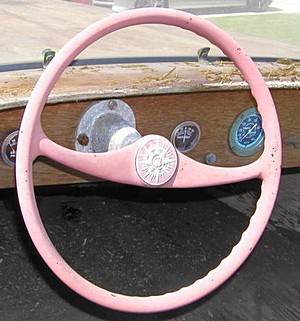 Here are some more pictures, maybe you can tell from these what the make is of this boat.
I'm going to restore her and would like to get an idea of the value before I start to pull her apart.
Thanks again for your help!
This is my first time restoring so if you have ANY advice it would be greatly appreciated.
Nancy