A Very Small Boat Named Victor
by Lola del Mare
(Portland Oregon USA)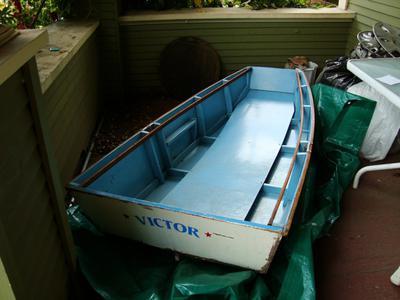 I just bought this boat - saved it from becoming a boat bookshelf!

It looks homemade and I wonder if it was made from a kit?

Is it a pram? A dinghy? a rowboat?

I have not put it in the water yet but it looks like the seams need some fixing.

I don't know anything about boat repair so would appreciate any suggestions.

I have not taken any photos of the areas that need repair but it looks like someone tried to caulk around the seams.


Photo Uploader

If you are having problems uploading Photos or would like to add more click on this link for the Upload Form.
You can upload as many as you like and there is no need to resize them.