1959 Hiliner Fleetstar.......here we go.......(??????)
by Eric
(Boston)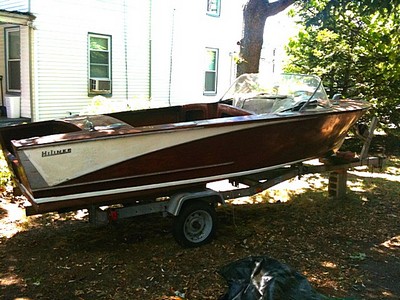 Ok brothers here we go.....

I bought a 1959 Hiliner....it will be in my garage tomorrow.

Where do I start?

All original....the deck on the bow has warping on some of the small planks that have the white grout (?) between them.

ALL advice accepted...


Want to add more photos?