1959 Hiliner Fleetstar.......here we go.......(??????)
by Eric
(Boston)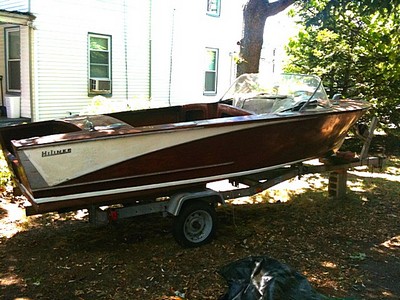 Ok brothers here we go.....

I bought a 1959 Hiliner....it will be in my garage tomorrow.

Where do I start?

All original....the deck on the bow has warping on some of the small planks that have the white grout (?) between them.

ALL advice accepted...


Want to add more photos?
Photo Uploader

If you are having problems uploading Photos or would like to add more click on this link for the Upload Form.
You can upload as many as you like and there is no need to resize them.