Where do I start...?
by Alkis
(Athens - Pelio (Volos) Greece)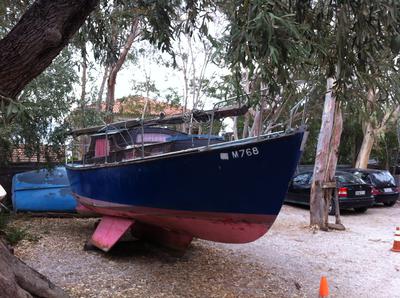 Hi there.

I have brought this 1975 Perryman Puck I sort of fell in love with, all the way from the Norfolk Broads to Central Greece (Pelio peninsula where I have a house - Pagasitikos Bay opposite Skiathos island) - via lorry not sail! - with the hope to slowly refurbishing it.

It looks very handsome in older photos and was actually in the water and floating when I bought it but it transpires that a lot of the ply-wood is rotten and needs replacing.

I am new to this (although I had another fibre glass boat), and wonder whether doing it patches-by patches and keeping it in wood or applying epoxy and fibreglazing it is best...?

Any ideas welcome!

Kind regards,

Alkis




Photo Uploader

If you are having problems uploading Photos or would like to add more click on this link for the Upload Form.
You can upload as many as you like and there is no need to resize them.