Spartacus
by Ray
(Auckland New Zealand)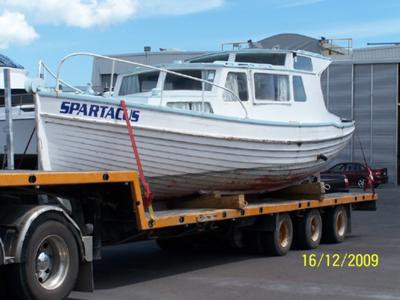 A labour of love
I purchased this launch from Tauranga N.Z. for NZ $4,000 and trucked it to Auckland where it is at present "on the hard" getting a restoration.

It is an ex NZ navy 32ft--(9.8m) cutter which was built at Devonport naval base circa 1952.

The cabin was built on her sometime in the 60's and it's fitted with a SD 23 Nissan diesel.

Too many zinc anodes?

What would be the effect of placing too many zinc anodes on this vessel?


If you wish to add more photos (or videos) to your post or if you have any problems loading photos use the link below (there is no need to resize or adjust your photos).
But please use the 'Description Box' to indicate to which post the photos belong.
Click Here to securely send your photos,