Rotted rib ends
by Jim
(Meredith, NH)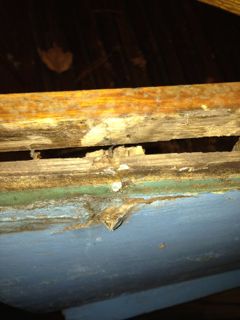 I just bought a 1949 Penn Yan Trailboat.

In the process of removing the gunwales, I found that several of the ribs are rotted at the very ends, where the gunwales attach.

The rest of the affected ribs are in great shape.

What is the best way to fix this?


If you wish to add more photos (or videos) to your post or if you have any problems loading photos use the link below (there is no need to resize or adjust your photos).
But please use the 'Description Box' to indicate to which post the photos belong.
Click Here to securely send your photos,