Port of Toledo (Oregon) 8th Annual Wooden Boat Show
by Debbie Scacco
(Toledo, Oregon)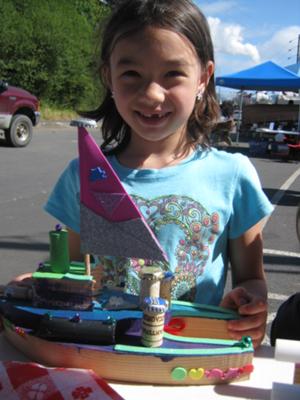 Date: August 18 & 19, 2012
The Port of Toledo Wooden Boat Show is one of the premier small wooden boat shows in the Pacific Northwest.
Beautiful recreational and commercial wooden boats on display, family boat building, kids toy boat building, sailboat and kayak rides, poker paddle, a short and long course non-motorized boat race, great music, food, vendors and lots of fun for everyone.
View Larger Map
www.portoftoledo.org
Port Dock One, Downtown Toledo, OREGON
Port of Toledo PO Box 428 Toledo, OR 97391
Photo Uploader

If you are having problems uploading Photos or would like to add more click on this link for the Upload Form.
You can upload as many as you like and there is no need to resize them.