Port of Toledo (Oregon) 8th Annual Wooden Boat Show
by Debbie Scacco
(Toledo, Oregon)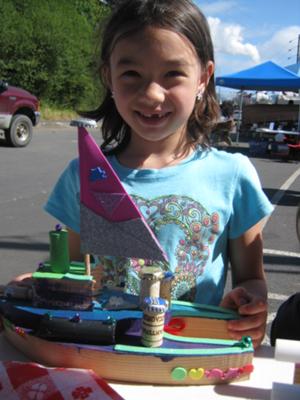 Date: August 18 & 19, 2012
The Port of Toledo Wooden Boat Show is one of the premier small wooden boat shows in the Pacific Northwest.
Beautiful recreational and commercial wooden boats on display, family boat building, kids toy boat building, sailboat and kayak rides, poker paddle, a short and long course non-motorized boat race, great music, food, vendors and lots of fun for everyone.
View Larger Map
www.portoftoledo.org
Port Dock One, Downtown Toledo, OREGON
Port of Toledo PO Box 428 Toledo, OR 97391
While the original system worked quite well as a one-off post, it didn't allow for updating or posting new photographs etc.
That is why I have introduced the new Your Pages.
This is new 'Community' platform is for 2018.
It is designed to put you in control of your content, make it easier to for you to tell us about your Wooden Boat, upload photos etc. and most of all post updates as and when you wish to.
There is also a forum where you can ask any questions you may have about Wooden Boats and join in the conversations.
So, please come on over and join our community of likeminded Wooden Boaters.