Pilot Cutter Fastnet Race 2012
by Steve Cogdell
(Falmouth, UK)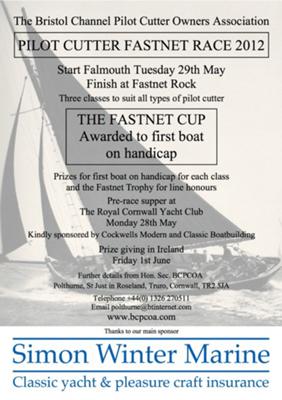 Pilot Cutter Fastnet Race 2012
Start Falmouth, Cornwall Tuesday May 29th, to finish at the Fastnet Rock off Southern Ireland.
For further details see the
BCPCOA Website.
Or visit the Bristol Channel Pilot Cutter Owners Association Facebook Page.
Photo Uploader

If you are having problems uploading Photos or would like to add more click on this link for the Upload Form.
You can upload as many as you like and there is no need to resize them.