PET bottles based catamarant from wood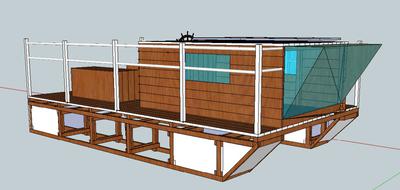 Hello,

I planned and built a pet-bottles based wood catamaran with my sons.

You can find more informations about the building on the youtube here:
https://www.youtube.com/watch?v=GaI47gZ66QE

This 2 monthes were very nice for us :)




Join in and write your own page! It's easy to do. How? Simply click here to return to Your Wooden Boat Projects...
Want to add more photos?
Photo Uploader

If you are having problems uploading Photos or would like to add more click on this link for the Upload Form.
You can upload as many as you like and there is no need to resize them.