Melody
by Dave
(West Branch, Michigan)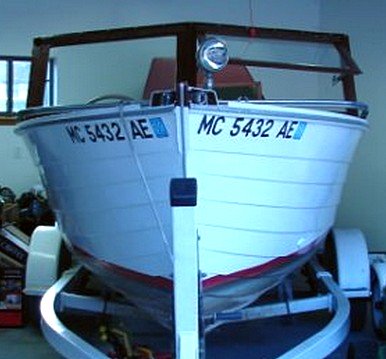 1962 Chris Craft Sea Skiff Melody before
Just retired, thought it would be a good idea to buy an old wood boat that needs a little TLC.

I've got a place on a small lake (750 acres)in mid Michigan.

The good news is it's got a 2 1/2 car HEATED garage with a drain in the floor.

The Boat:
1962 Chris Craft Sea Skiff 18 ft. 283 Chvey V8 185hp.

Bought it in October of '09, as of today it's been just about completely disassembled except the engine, etc is still in place.

At first glance it may appear that the "Before" and "After" photos have been reversed.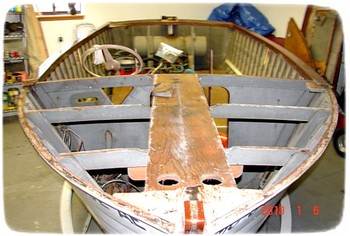 Actually, the "before" was taken just prior to the disassembly of Melody.

The "after" of course is after the disassembly or as my wife likes to call "the destruction phase".

My goal is to have Melody in the water by the spring of 2011.

More photos and updates to follow...donations of labor, good luck wishes, moral support are always welcome...


While the original system worked quite well as a one-off post, it didn't allow for updating or posting new photographs etc.
That is why I have introduced the new Your Pages.
This is new 'Community' platform is for 2018.
It is designed to put you in control of your content, make it easier to for you to tell us about your Wooden Boat, upload photos etc. and most of all post updates as and when you wish to.
There is also a forum where you can ask any questions you may have about Wooden Boats and join in the conversations.
So, please come on over and join our community of likeminded Wooden Boaters.