Info on the Popular Mechanics PM 38 13ft runabout
by David
(Melbourne Australia)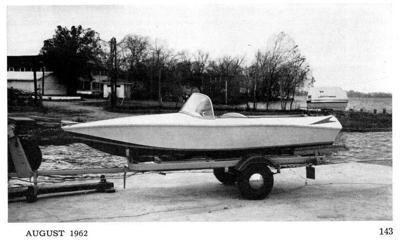 Hello all,

Does anyone know about the PM 38?

Its plans were posted in a 1962 Popular Mechanics.

Back then they bragged about it costing $38 dollars to build, will do 38mph with a 28hp outboard.

I remember one of these attractive boats that was used to follow and train rowers on the Yarra river in Melbourne Australia in the early 60s, but have not been able to find any reference to another.

I'd love to hear from someone who has built one or knows them.

I was considering building one with a few mods like putting a bit of V instead of a flat bottom.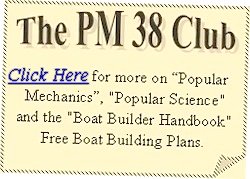 Here is the link to the plans I'm considering. www.svensons.com/boat/?p=RunaboutsOutboard/pm38


Thank you in anticipation
David www.board.net.au Melbourne Australia)