How to Patch a Wooden Canoe?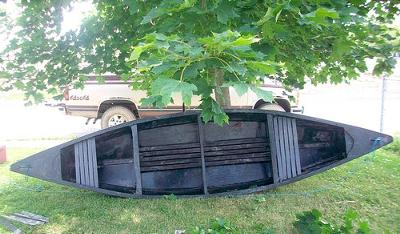 I just got a wooden canoe at a garage sale.

I took it out and tried it out and the river was full of rocks and put a hole in it.

I was just wondering what the right way to patch a hole in a canoe would be.

It's on the bottom of the boat.

I've patched holes in walls in the house but not on a boat.

Whats the right way to fix this problem?