How to Patch a Wooden Canoe?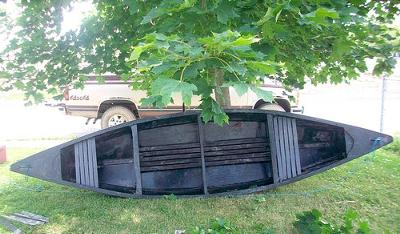 I just got a wooden canoe at a garage sale.

I took it out and tried it out and the river was full of rocks and put a hole in it.

I was just wondering what the right way to patch a hole in a canoe would be.

It's on the bottom of the boat.

I've patched holes in walls in the house but not on a boat.

Whats the right way to fix this problem?


If you wish to add more photos (or videos) to your post or if you have any problems loading photos use the link below (there is no need to resize or adjust your photos).
But please use the 'Description Box' to indicate to which post the photos belong.
Click Here to securely send your photos,