Hard Luck (name to be changed)
by Jan Storbakken
(Craig, AK)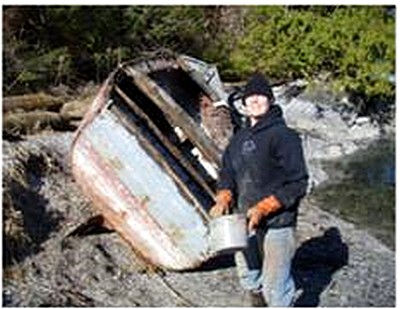 Wood is sound.
28 foot beached boat that just doesn't seem like her time is done yet.

At a minimum could be a show and tell for the local kids here.

Had a lovely, rip the topside festival.

Patched what we could to get her home and towed her back with a 18 foot lightweight fishing boat.

Would like to restore to floatable.

Will take all suggestions, haven't got a clue what I am getting into.

But I have been eyeing her for a long time.

She was a classic fishing boat here in Southeast Alaska.

Hard to believe people would fish, cook and sleep on her.


If you wish to add more photos (or videos) to your post or if you have any problems loading photos use the link below (there is no need to resize or adjust your photos).
But please use the 'Description Box' to indicate to which post the photos belong.
Click Here to securely send your photos,