Hard Luck (name to be changed)
by Jan Storbakken
(Craig, AK)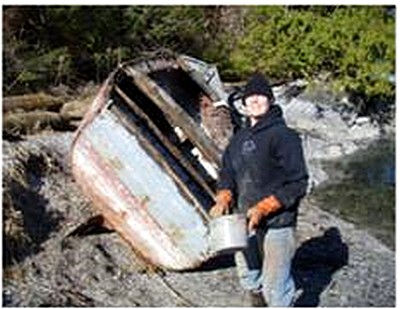 Wood is sound.
28 foot beached boat that just doesn't seem like her time is done yet.

At a minimum could be a show and tell for the local kids here.

Had a lovely, rip the topside festival.

Patched what we could to get her home and towed her back with a 18 foot lightweight fishing boat.

Would like to restore to floatable.

Will take all suggestions, haven't got a clue what I am getting into.

But I have been eyeing her for a long time.

She was a classic fishing boat here in Southeast Alaska.

Hard to believe people would fish, cook and sleep on her.