Frolic
by Kris Stokke
(Colorado)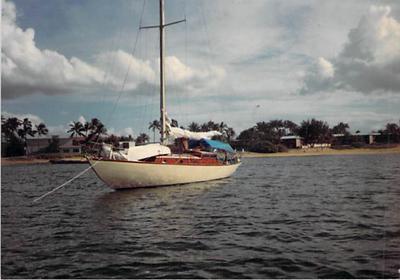 Frolic in Hawaii
Sold

Frolic is now floating in the San Juan Islands and is needing TLC.

She is a Classic Island Clipper built by Fellows and Stewart.

She is 44 feet with oak ribs & mahogany and a full lead keel.

I have a penchant for things built when artistry was important.

Frolic has good bones and I know I will learn a lot with this crazy journey while going broke at the speed of light.

I bought Frolic from a gentleman who is now 87 and has incredible memories of sailing with his wife to Hawaii aboard Frolic years ago.

While I have restored two old homes built in 1901, I have never restored a boat.

Yes, I hear you laughing.

As you might imagine, I am so grateful to all of you who share your passion, and for this website that provides much needed expertise, ideas and opportunities.