"Frolic" 44ft Classic Island Clipper
by Kris Stokke
(Colorado)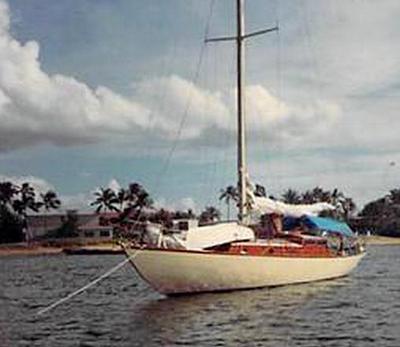 Sold

This beautiful boat is floating in Friday Harbor, WA.

I bought her for $1,750 and am willing to donate her to anyone willing to restore her.

She has a full lead keel and bronze hardware and beautiful lines.

You can see photos of her on this website under the "your boats" section.

Please help me save this boat.


While the original system worked quite well as a one-off post, it didn't allow for updating or posting new photographs etc.
That is why I have introduced the new Your Pages.
This is new 'Community' platform is for 2018.
It is designed to put you in control of your content, make it easier to for you to tell us about your Wooden Boat, upload photos etc. and most of all post updates as and when you wish to.
There is also a forum where you can ask any questions you may have about Wooden Boats and join in the conversations.
So, please come on over and join our community of likeminded Wooden Boaters.