Chris Craft Commander
"La Donna"
The finding and fixing of the Chris Craft Commander called "La Donna"

by Russell (Chipper) James
(Campbell River BC Canada)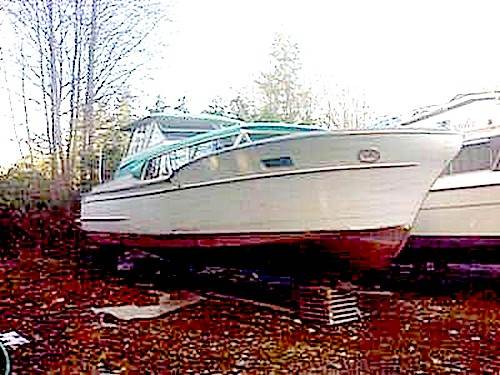 "La Donna" Sitting on the hard waiting to go home with me.
Bow view...love that bull nose
I have recently come into possession of a 1957 32' Chris Craft Commander named La Donna.
The price was awesome...free, but what is that you say?
Free probably means that she is going to be very expensive to fix...right?
Well...hopefully not. I did a pretty detailed self performed survey.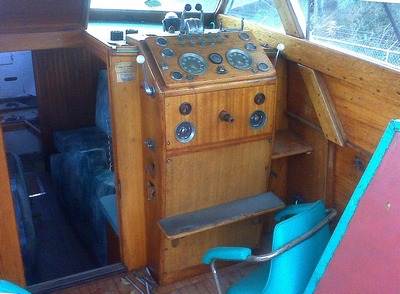 Hey...who took my wheel?
It appears that the bow has some refastening to do and of course she will have to be re-caulked.
I found 1 small area of rot...on the starboard side of the cabin window.
Other than that I can not find any soft spots. We shall see when I get her stripped down.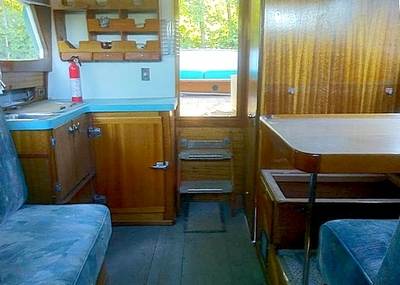 Interior pic...cushions in place

She came originally with 2 flat head 6's but someone has swapped them out with 350's.
They did remove the carbs, cut the propeller shafts and removed the beautiful port hole above the V Berth.
Some people's children...sheesh!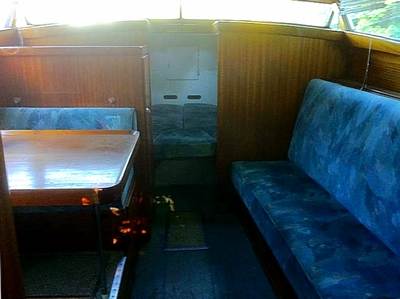 This is my first wooden boat project so, so far I am still bubbling with excitement.
I will post more pictures as we go along and please be ready for questions.
Chipper jamsrussell (at) yahoo.ca
More Photos of "La Donna"
Let me start by saying thanks to everyone from DIY Wood Boat for the emails, advice and links.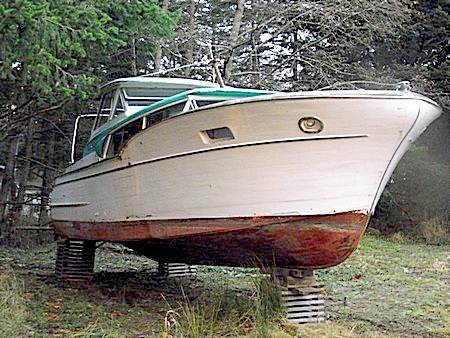 Here are 2 more pictures of our dream boat on the hard in our yard before getting tucked in for the winter.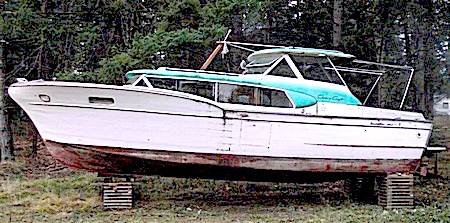 I am currently looking at structures that I can put up around her so I can start working now.
It has to be tough enough to stand up to our sometimes vicious winters and yet inexpensive enough so my co-captain, (wife), says yes…lol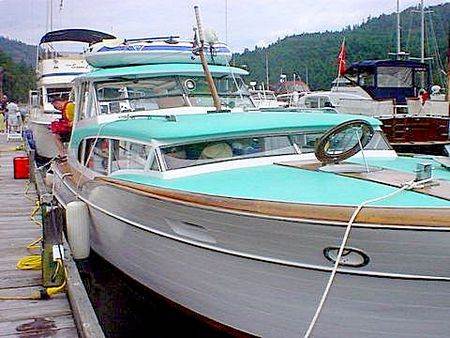 Here is also one from the 2006 Chris Craft Rendezvous when she was looking smart and sassy, sleek and classy.
I have started corresponding with the owners from then and they have been eager to answer all of my questions.
Still loads to read and learn before the work starts but I am having a great time doing it.
PS…love all of the restoration stories and pictures on DIY... Keep them coming.
Got up this morning as the sun was rising.
Today is the day to wrap it up and put it away for a few months.
I wish I could get started on the reno yesterday...lol. I still have lots of learning to do before I tackle her.
Back to Top of Page

The Way She Was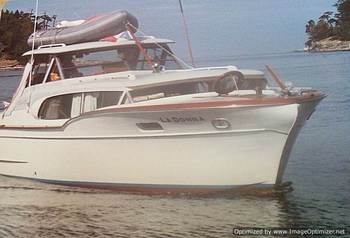 I met one of the former owners today, Gordon...
He showed me pictures of great times, large salmon and one incredible Chris Craft boat.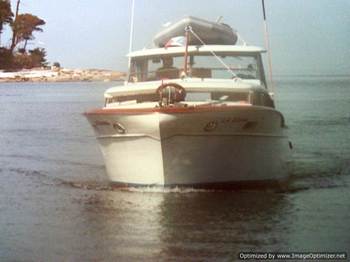 These 3 pictures are how she gleamed in 78-99.
I think it made him a little sad to see her today.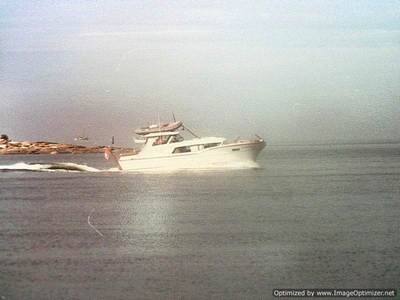 We did not go aboard just looked from the top of the step ladder.
Gordon told me of additions and things missing,
He mentioned that the original port hole actually could be a fire hazard.
It worked like a magnifying glass in the sunshine.

After he left I started to peel the winter wrapping...I hope I can do a great job with her.
Back to Top of Page

Getting the Winter Tarps Off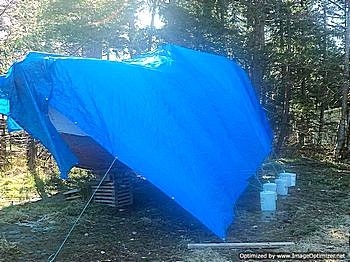 Lots of air to her for a week or two.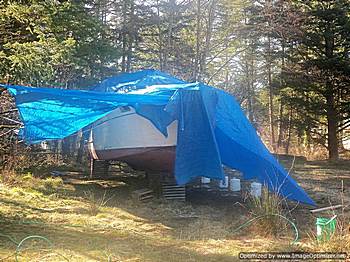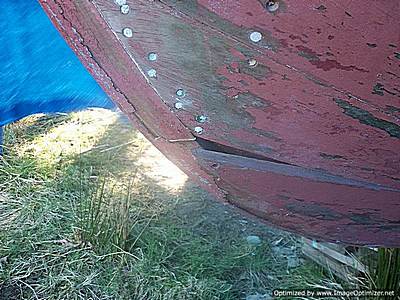 I might be facing some rot in the transom...fingers crossed that we don't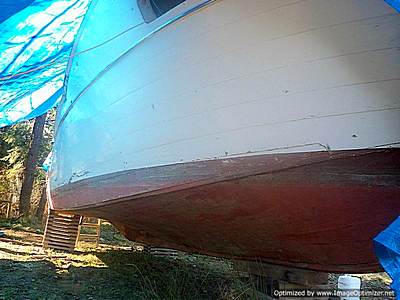 Next step is either put up a pole shed over top or just start working away...lot's of prep work to do.
.
Click Below to Post Your Comments
La Donna Comments
June 28 2014 Hello Russell Well I think that my 1957 commander The Rum Runner is sold. I have a firm offer from a friend with the transaction to …