50's Plywood Restore
by Jim Kronholm
(Bristol, WI, USA)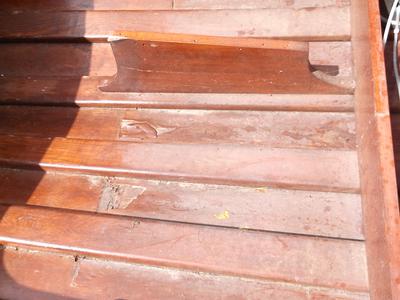 I am restoring a Wagemaker Wolverine and would like a step by step plan.

There is some dry rot on the hull under the front seat.

It does not leak.

What products do I need to prep this before varnishing.

Any info appreciated;
Jim


Wolverine Touch-Up
by Jim
(Bristol, WI USA)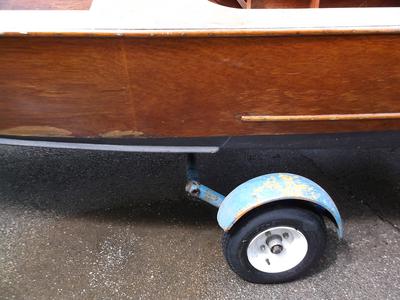 A couple small spot on sides
The bottom painting is done, so next is the side touch-up.

Is it possible to match the stain, sand, and varnish this small area.

Or should I just strip the sides?

Also would I gain any speed by clear coating the bottom to a smoother finish?
Want to add more photos?
Recent Articles
Jun 09, 19 03:31 AM

Vintage and retro wood-hull boats sat elegantly in Newport Harbor's calm water Saturday for the sixth annual Newport Beach Wooden Boat Festival at Balboa Yacht Club.

See more by Susan Hoffman at the L…

Jun 08, 19 06:39 PM

I just picked up this little laser sailboat. I had no idea it was solid wood when I saw it on Offer Up. I was ecstatic when I realized this. It's

Jun 08, 19 06:23 PM

Hello Kate, Congratulations on your serendipitous discovery of the Laser Woody.