50's Plywood Restore
by Jim Kronholm
(Bristol, WI, USA)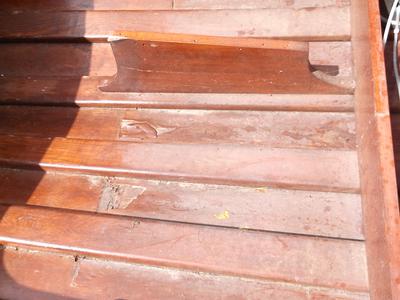 I am restoring a Wagemaker Wolverine and would like a step by step plan.

There is some dry rot on the hull under the front seat.

It does not leak.

What products do I need to prep this before varnishing.

Any info appreciated;
Jim


Wolverine Touch-Up
by Jim
(Bristol, WI USA)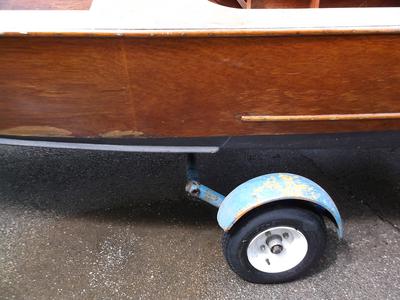 A couple small spot on sides
The bottom painting is done, so next is the side touch-up.

Is it possible to match the stain, sand, and varnish this small area.

Or should I just strip the sides?

Also would I gain any speed by clear coating the bottom to a smoother finish?
Want to add more photos?