31st Annual Antique & Classic Boat Festival
by Frank Conahan
(Groton, MA USA)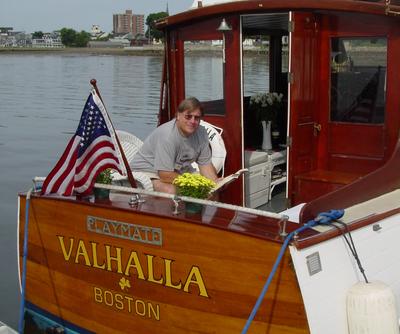 24th to 25th August 2013

31st Annual Antique & Classic Boat Festival,
Brewer Hawthorne Cove Marina, Salem,
MA,
USA
The Festival was launched in 1983 under the auspices of the Boston Educational Marine Exchange, a non-profit, membership association founded by visionary architect/mariner Carl Koch in 1976 to revitalize Boston Harbor.
View Larger Map
The idea for the festival was hatched by Pat Wells of BEME as a vehicle for bringing the public back to the Harbors of Massachusetts, celebrating and preserving maritime heritage and promoting the need for boating facilities and public landings on our coastline.
The Festival has been held in Boston, Charlestown, Quincy, and Salem.
For additional information about the
31st Annual Antique & Classic Boat Festival
please contact: Pat Wells at 617-666-8530.
Salem, MA, USA
Want to add more photos?
Photo Uploader

If you are having problems uploading Photos or would like to add more click on this link for the Upload Form.
You can upload as many as you like and there is no need to resize them.