2016 Wooden Boat Show - Tiburon, CA - June 26
by Ariane Paul
(San Francisco, CA)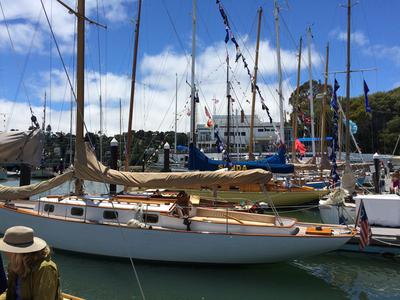 Wooden Boat Show at Corinthian Yacht Club
View and board classic sailing vessels, meet their skippers, and learn their unique history.
Show proceeds go to the Master Mariners Benevolent Foundation, a 501(c)3, which provides scholarships for youth sailing, wooden boat building, and maritime education.
Since 1867, the Master Mariners Benevolent Association has been devoted to the preservation of classic sailing yachts and traditional seamanship.
Both large and small classic sailing vessels will be on display with live music by the SF Feetwarmers Jazz Band, model boat building for children by the Arques School of Traditional Boatbuilding.
Outdoor bar & grill open for lunch.
$20 entry for this fun fund-raising event. Children under 12 free when accompanied by an adult.
Bring the whole family!
Location: Corinthian Yacht Club, 43 Main Street, Tiburon, CA 94920
(415) 435-4771
www.mastermariners.org/MMBA/
Photo Uploader

If you are having problems uploading Photos or would like to add more click on this link for the Upload Form.
You can upload as many as you like and there is no need to resize them.