1901 sloop "Herald"
by Caroline Edwards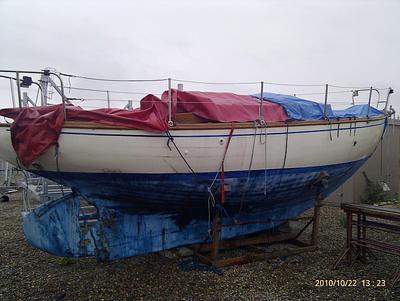 2010 saw this little lady and fell in love
1901 sloop "Herald".

She was originally a yawl but the mizzen mast was removed in the 1930s


NOT SURE WHAT TO DO AND WITH WHAT!

I have taken my boat out of the water last Nov to re antifoul her.

My partner at the time and I stripped her completely and brought her hull back up.

Looking closely now I have found cracks in the red putty I put on v soft under her anti foul not everywhere but in some places.

I stripped where the hull was wet I guess.

I will have to take out the putty and replace..

I don't know with what other than 3M 5200 adhesive sealant which I can't get or not sure I can afford it or that matter.

I'm on my own (novice) and am worried I may have to strip the hull completely.