Spring Brezz, renovating nearly complete
After two years hard work Spring Brezz will be launched this April for the seasons sailing around the north coast of wales.

I can't wait.


More pic Spring Brezz
by Dave Smith
(Liverpool)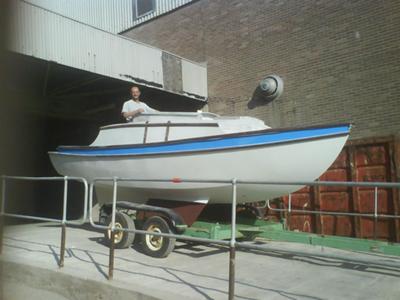 All painted and looking good!
Return to Your Wooden Boat Projects...
Spring Brezz
by Dave Smith
(liverpool)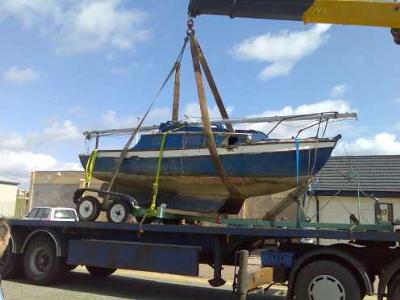 From the start I must of bin mad.
21ft Westerly 'Westcoaster' yacht was Denys Rainer's early design.

She was built using double plywood for strength and shape and to create a strong seaworthy craft.

Approximately 60 were built.

She has no rot and has already had a good deal of renovation done to her.

The 'Westcoaster' was featured in the September 1994 edition of Classic Boat magazine.

There are not many examples left of this true classic.


While the original system worked quite well as a one-off post, it didn't allow for updating or posting new photographs etc.
That is why I have introduced the new Your Pages.
This is new 'Community' platform is for 2018.
It is designed to put you in control of your content, make it easier to for you to tell us about your Wooden Boat, upload photos etc. and most of all post updates as and when you wish to.
There is also a forum where you can ask any questions you may have about Wooden Boats and join in the conversations.
So, please come on over and join our community of likeminded Wooden Boaters.