Wooden, Canadian Canoe
by Adrian Palmer
(Thames Ditton)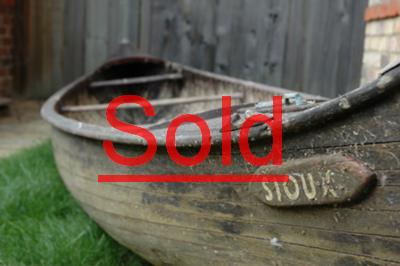 SOLD
I've inherited a wooden canoe from my father, (circa 15ft long by 3ft at the widest point), which I am lead to believe was imported from Canada at the turn of the last century. My Dad bought it in Norwich in the 1950's.
I have no idea what wood was used to make it but a friend believes that it might be cedar?
It was in the loft of a boathouse for 30 years where it dried out so much that it leaked like a sieve. It was then transferred to a garage where it spent the next decade.
I left it outside for the 8 months and floated it in the Thames for two weeks to see if the wood could be encouraged to swell/rehydrate but it hasn't worked and some parts have got worse.
Needs a total refurbish in my humble and inexpert opinion.
It could become a thing of beauty once more given the right attention.
I'll accept offers if anyone out there is looking for a project.
Adrian
palmofski@hotmail.com