What to use to even out the colors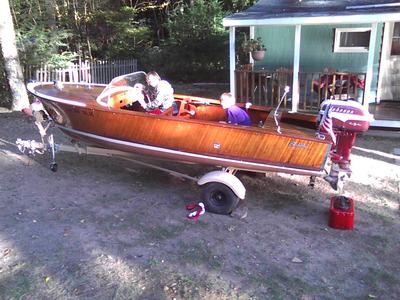 I am in the process of restoring my 57 Wagemager Cadillac.

I have stripped off the old varnish from the top and Hull.

The top surfaces are planked mahogany and the sides are cedar plywood.

It appears that a stain or tinted varnish was used on the orig. finish as the cedar is much lighter than the mahogany, plus I noticed when I stripped off the varnish, when sanding there appeared to be a color tinting coming off under the varnish.

If I re-varnished with nothing, I would end up with a 2 tone effect.

Does anyone know what was used originally and what are the best alternatives today to get even matched colors?