What is the best material and method to seal the planks of a Mahogany Cabin on a 1956 Monk Motor Yacht?
by Grant Drummond
(Vancouver BC Canada)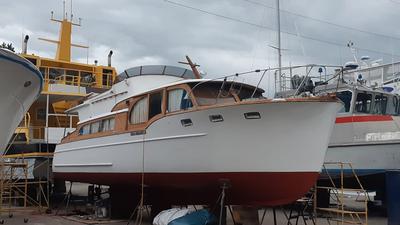 Hello. I own a 1956 Monk 40 Ft Bridgedeck Motor Yacht.

I have several topside Cabin leaks.

I am wondering what is the best material to use when re-sealing the planks of the cabin?

The Cabin is made up of mahogany planks that are stacked end on end.

It does not look like a tongue and groove design.

Should I be using Sicoflex to seal the cracks or do I use a seam compound of some sort?

Thank in advance,
Grant D.