1955-1957 Restoration Boat Wanted
by John
(Northern NJ)
I am looking for a restoration boat from between 1955-1957.

Let me know if you have something for sale!


Seeking. for My New Home
by Aaron Thomas
(Stockton CA)
Im looking for 40' to 60' sailboat with or with out rigging or a power boat.

Must have running eng for my place to call home

Im looking for a free boat.

I've been living on a cal T/4 for the last 4 yrs.

Any help in finding a boat would be greatly apappreciated.

Thank you,

Aaron
(209 518 9457 49vwbusin@gmail.com)



Return to Boats and Bits Exchange.
wanted old boat for free in london and surrounding areas
by Louise
(London)
Hi there, would like to receive a free boat in and around London with no problems with mooring.

Thanks,

Please send photo and information about it too.


bezzinalouise@hotmail.com


Return to Boats and Bits Exchange.
Trinka 10 Dinghy
by David Cobb
(Sarasota, Fl.)
Need the sailing rig, daggerboard, sail, rudder and tiller for this dinghy.

Dave Cobb, dmcobb2@gmail.com
Return to Boats and Bits Exchange.
Wanted Name plate for my Thompson
by Greg
(Adirondacks, NY)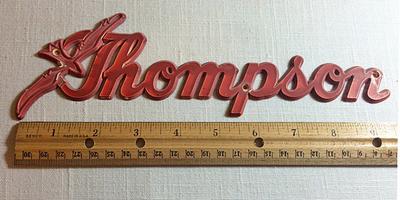 I am looking for a plastic "Thompson" nameplate/logo for the side of my 1956 Thompson Sea Coaster.

It is red in color and is made of plastic.

Wooden Mast and rudder needed for Alan Buchanan 25ft yacht. Restoration.
by Armand
(Hayling Island)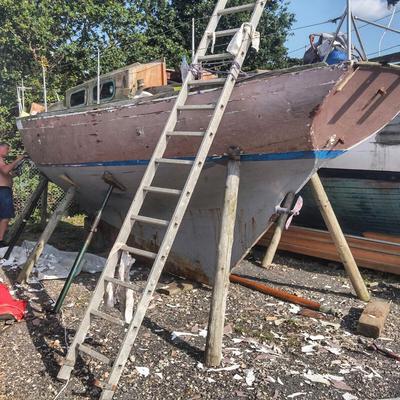 I'm currently restoring an Alan Buchanan 25ft yacht, a smaller version of the East Anglian.

Its currently without a rudder or mast.

I'm on the look out for both.

If you think you can help don't hesitate to get in contact.

The boat is in Hayling Island Portsmouth area UK. Happy to collect. Pay.

Please give me a call Armand 07798623037. Email armandattard@mac.com

Thanks Armand.
While the original system worked quite well as a one-off post, it didn't allow for updating or posting new photographs etc.
That is why I have introduced the new Your Pages.
This is new 'Community' platform is for 2018.
It is designed to put you in control of your content, make it easier to for you to tell us about your Wooden Boat, upload photos etc. and most of all post updates as and when you wish to.
There is also a forum where you can ask any questions you may have about Wooden Boats and join in the conversations.
So, please come on over and join our community of likeminded Wooden Boaters.