Unknown Barn Find - Please help indentify
by Eric
(Portland Oregon)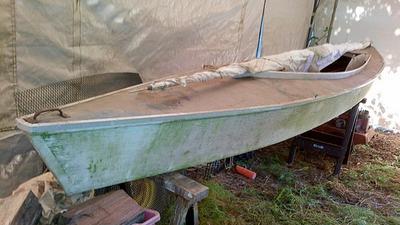 I got this boat out of a friends barn.

It is in good condition and I plan to restore it.

I would love to get any information about it.

Please help me identify this beautiful boat.

15'6" long, 37" beam, 2 hinged seats, lateen (crab claw) sail.





Thank You.
elava@netzero.net


If you wish to add more photos (or videos) to your post or if you have any problems loading photos use the link below (there is no need to resize or adjust your photos).
But please use the 'Description Box' to indicate to which post the photos belong.
Click Here to securely send your photos,