SIGI
by Howard
(Virginia)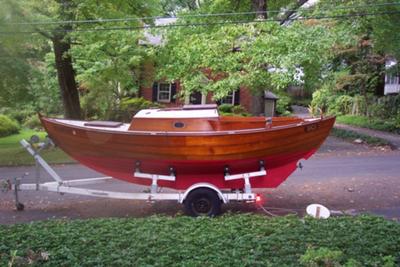 "Sigi" is a 20' clinker built, cedar on oak frame.

She was built by Chip Stulen in the early 1980s but has spent the past 25 years high and dry in my deceased uncle's barn.

She's quite dirty still but otherwise in good shape (I believe).

The vintage, hand start Kenmare Sea Twin inboard had been removed from the boat.

I'm currently replacing it with a 100 DBL electric system from Electric Yacht, Inc.

She should be ready to get her keel wet again in April.