Rudder for Puffin
by Nick Pearce
(Beer, Devon, England)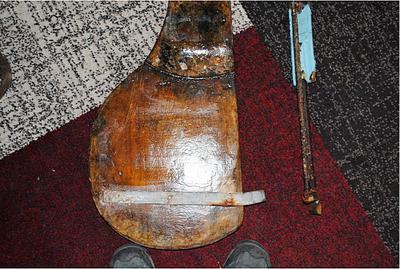 So this is the original rudder. The boats are launched stern first down the the steep beach and the rudder is fitted once afloat hence the long lower pintle to help locate above the waterline.

This can be quite difficult in anything other than a calm sea!

The rudder is also really heavy.

I have been thinking about a replacement which is lighter with the ability to be raised on the pintles for launching and recovery.

The bottom pintle is 18inches long and I was thinking if the top rudder pintle was longer it could be raised and locked into place with a simple system on the rear deck?

Any suggestions.


Photo Uploader

If you are having problems uploading Photos or would like to add more click on this link for the Upload Form.
You can upload as many as you like and there is no need to resize them.