Researching Robert Lovell OBE - Vospers Technical Director 1940s to 1960s
by Ollie Gilbertson
(Hexham, UK)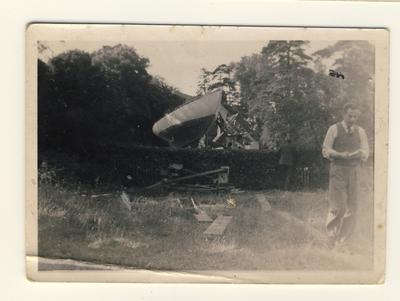 boat being craned
Hi,

Apologies, this is not a post about a current boat building project.

I'm basically searching for any information about my late Grandfather who spent his whole life devoted to wooden boat design and building in the south of England, UK (around Portsmouth).

His name was Robert Lovell and he worked alongside Peter Du Cane on the design and development of Motor Torpedo Boats in the latter years of WW2 upto the 1960s.

From what little knowledge I have of his work, he was an expert in wooden boat construction and a pioneer of the development of plywood for marine applications.

Away from his work, he was an avid yachtsman and made his own boats.

I've posted a few grainy pictures of one of his diy projects including a shot of it being craned over the garden hedge!

Basically, I'm looking for anyone who has any knowledge of his life and achievements at all; or similarly any ideas as to how I might find out more information or who I could contact.

Many thanks everyone,

Ollie Gilbertson.


***C2Add2.shtml***