Pompie clinker
by Jason o'sullivan
(Lara vic )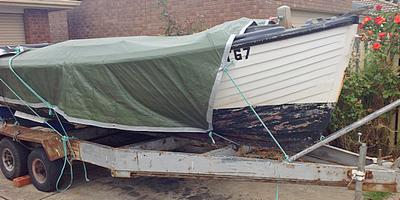 Hi all, I have a question I have a 18" wooden clinker it's sitting on a trailer in my drive way.

I bought it 4 months ago and it's starting to split in places and crack.

Is this permanent damage and how long can I keep this boat out of the water until I sand and reprint the boat?




Photo Uploader

If you are having problems uploading Photos or would like to add more click on this link for the Upload Form.
You can upload as many as you like and there is no need to resize them.