Pompie clinker
by Jason o'sullivan
(Lara vic )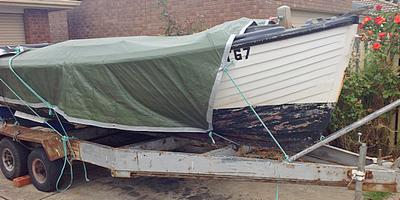 Hi all, I have a question I have a 18" wooden clinker it's sitting on a trailer in my drive way.

I bought it 4 months ago and it's starting to split in places and crack.

Is this permanent damage and how long can I keep this boat out of the water until I sand and reprint the boat?