painting an old row boat
by Greg
(Evansville, Indiana USA)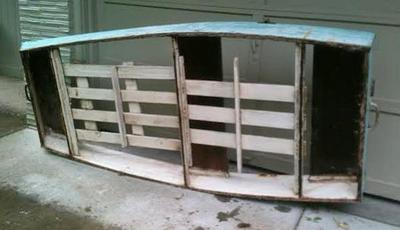 I pulled an old two-person row boat from the crawl space of a cabin.

Floor was rotted but sides and insides are in good shape.

I've taken off the old floor and bought a sheet of marine-grade plywood to replace it.

I've sanded down the rough spots on the sides and insides.

Now I'm ready to paint, BUT, there are no paint stores in my city that carry marine paint.

I need advice on:
(1) do I need a primer, and if so, what kind?
(2) what kind/brand of paint is best?
(3) Should I use different materials for the bottom and sides versus the inside?

Any advice will be appreciated!
Photo Uploader

If you are having problems uploading Photos or would like to add more click on this link for the Upload Form.
You can upload as many as you like and there is no need to resize them.