North Carolina's 400th anniversary
by David Flagler
(Wilmington, NC)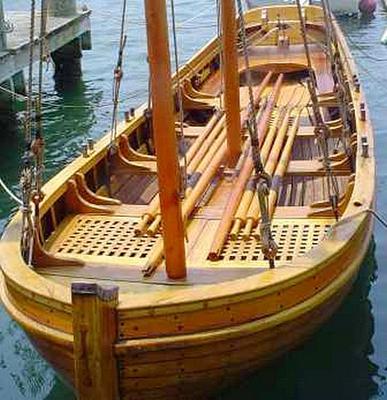 Under the tutelage of master builder Geoff Schofield, this boat was built as part of North Carolina's 400th anniversary in 1986 at the NC Maritime Museum.

English explorers would have used a similar vessel to explore the shallows while the mother ship wisely stayed anchored offshore.


If you wish to add more photos (or videos) to your post or if you have any problems loading photos use the link below (there is no need to resize or adjust your photos).
But please use the 'Description Box' to indicate to which post the photos belong.
Click Here to securely send your photos,