Medusa
by Jamie Stewart
(Newton Abbot)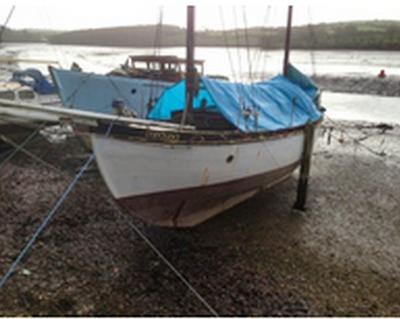 As she is at the moment Jan 2013
Medusa is a 30ft John Hanna Tahiti Ketch built 1957 lying near Truro, Cornwall, UK

The heads and cabin are starting to be removed so I can get to the frame and beams which need replacing

The deck and upper side planking needs replacing, the colours of many previous coats are now
showing through she is looking very poorly with all the paint coming off

Five or six Beams need replacing as once revealed many have been burnt to Charcoal.

I have until the end of April to get her fit to sail - as I will no longer have this mooring.




If you wish to add more photos (or videos) to your post or if you have any problems loading photos use the link below (there is no need to resize or adjust your photos).
But please use the 'Description Box' to indicate to which post the photos belong.
Click Here to securely send your photos,