LYMAKA
by Owen
(Everett, WA.)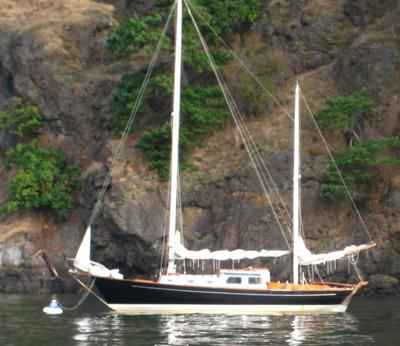 Lymaka at anchor in San Juan Islands
Lymaka is a 1963 Herreshoff H-28, with the bow sprit the total length is 31.5 ft.

I bought her February 11 2012 and I am already working on bringing her to show condition.

The interior is being remodeled to fit my needs and will have all the 12v re-done so I know every wire and fuse in the entire boat.

This is my first all wood sailboat and while I have had 5 other sailboats (all glass)I am already finding that working on wood boat is much easier.

I will post more pictures but within the next 3 months I am expecting a huge transformation into a head turning sailboat at every marina I visit.


Photo Uploader

If you are having problems uploading Photos or would like to add more click on this link for the Upload Form.
You can upload as many as you like and there is no need to resize them.