LYMAKA
by Owen
(Everett, WA.)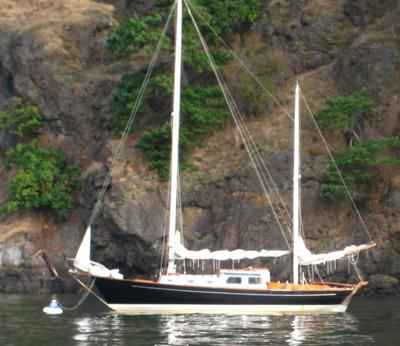 Lymaka at anchor in San Juan Islands
Lymaka is a 1963 Herreshoff H-28, with the bow sprit the total length is 31.5 ft.

I bought her February 11 2012 and I am already working on bringing her to show condition.

The interior is being remodeled to fit my needs and will have all the 12v re-done so I know every wire and fuse in the entire boat.

This is my first all wood sailboat and while I have had 5 other sailboats (all glass)I am already finding that working on wood boat is much easier.

I will post more pictures but within the next 3 months I am expecting a huge transformation into a head turning sailboat at every marina I visit.