Lindy
by Bill Shattenberg
(Juneau Alaska)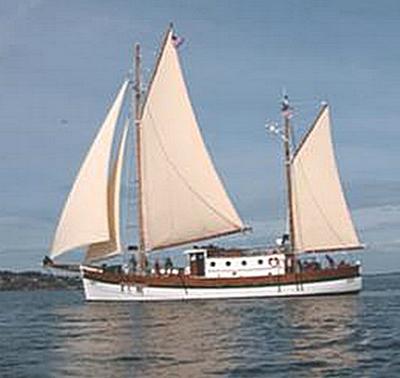 Lindy was built for the British Admiralty in 1944.

She found me in 2000 in Charleston S.C. Navy shipyard.

We went to the Bay Islands in Roatan Honduras and replaced the decks, deckbeams, top 3 feet of planking, frame heads,stanchions, bull works, mast and rigging.

Now for the past three years I have been working with Sean Rankins at Northwest Sails in Port Townsend Wa. to build a new sail rig for her.

Rig was designed by Kit Africa, Sails and Mast built by Sean Rankins and the N.W. Wooden Boat Building School at Port Hadlock Washington.

Students built the mast , blocks, and sails.

Owner Bill Shattenberg compleated the commissioning and fitting of the new rig with help from students and instructors at the North West School of Wooden Boat Building.

It has been a great experence over the last two years.

Now "Lindy" will sail back home to Juneau Alaska.


Photo Uploader

If you are having problems uploading Photos or would like to add more click on this link for the Upload Form.
You can upload as many as you like and there is no need to resize them.