Kathleen
by Mike
(Auckland)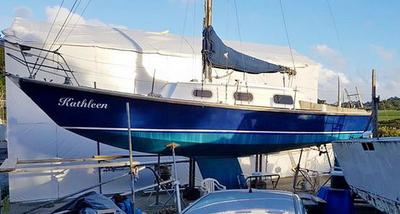 Kathleen is a 34 ft Van De Stadt Legend 34

I work on Kathleen most days, replacing the cabin side at the moment, will finish the glassing tomorrow will be good to get to the point off not taking the cover on and off.

Fitted the bow roller and did repairs on the bow but she is coming along still deck fittings to go on ect.

Redoing the companionway hatch, I was not happy with it, looks like it needs more sanding and fairing, might need 2 more passes?.