HULL DEFORMATION, WHEN OUT OF WATER
by Glynn Wortham
(Göttingen)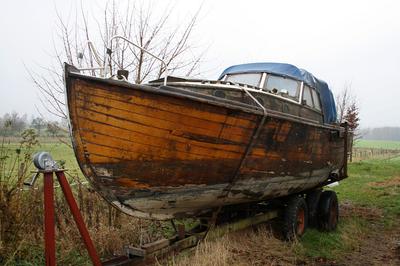 HI, I'm bringing my boat into a large warehouse for the next few years to work on it.

It's a 25ft white oak hulled day boat, weight about 2 tons.

The working place is likely to be too dry, as we all know a certain amount of moment is inevitable,

I want to keep it to a minimum by highering the humidity,

Question 1:- any ideas as to a ideal humidity for white oak?

Question 2:-is it feasible?

Question 3:-am I being to careful?

Would welcome a few comments.


Photo Uploader

If you are having problems uploading Photos or would like to add more click on this link for the Upload Form.
You can upload as many as you like and there is no need to resize them.