HULL DEFORMATION, WHEN OUT OF WATER
by Glynn Wortham
(Göttingen)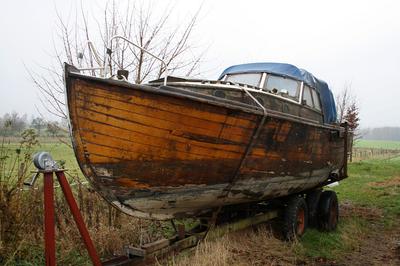 HI, I'm bringing my boat into a large warehouse for the next few years to work on it.

It's a 25ft white oak hulled day boat, weight about 2 tons.

The working place is likely to be too dry, as we all know a certain amount of moment is inevitable,

I want to keep it to a minimum by highering the humidity,

Question 1:- any ideas as to a ideal humidity for white oak?

Question 2:-is it feasible?

Question 3:-am I being to careful?

Would welcome a few comments.