How do I value and sell my father's 1950 Chris Craft Replica?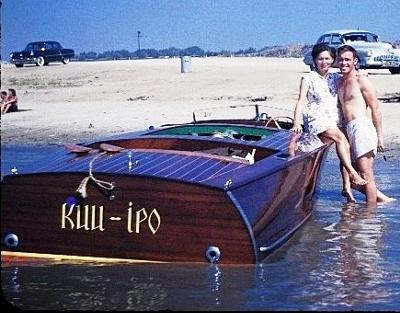 My father built an 18 foot runabout from blueprints and design of Widd Hauber back in 1950.

It is close in design to a Chris Craft runabout from what I can tell.  

It has been dismantled and garaged for approx 50 years.  

We have many of the original gauges, wood benches minus upholstery, original blueprints and supply list, etc.

The engine was removed and sold.  

He started to restore it and sand it down years ago, but never finished.

Can you provide any advice on how to sell this or value it?

We are in the Los Angeles area.

I can provide photos of it in the water in the 50's, and present

I appreciate any advice you can offer!

Karen B


Photo Uploader

If you are having problems uploading Photos or would like to add more click on this link for the Upload Form.
You can upload as many as you like and there is no need to resize them.