Herreshoff 12 1/2 - Remora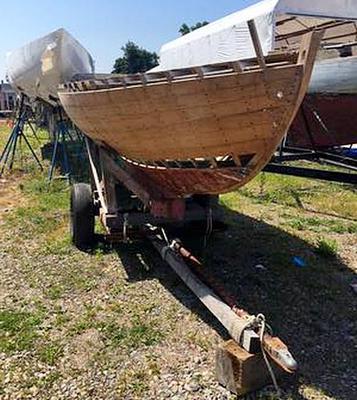 "Remora" is a 1928 Herreshoff 12½, which needs significant repair.

Most of the frames are good.

One side has been replaced.

Much of the needed work is on decks, covering boards and coamings.

Total work needed has been estimated at 400+ hours.

Estimates to repair her ($25,000+) have come in at more than we are willing to spend.

She has been in our family since she was built.

She has been stored inside each winter in Bristol, Rhode Island, where she currently is.

We are open to any sort of arrangement, including selling her for $1 and repurchasing when work is done - or a pay-as-you go repair.