Graymarine inboard engine hand crank
by Jim Anderson
(Waterville, Minnesota)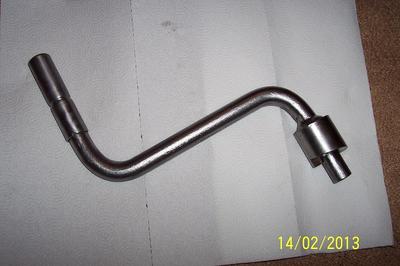 HAND CRANK
Sold
Thought you guys with inboard engines might be interested in a super rare hand-crank on eBay.
It is just like the one shown in the Chris Craft Brass Bell magazine page 25.
It came with a boat I bought with a Gray Marine engine.
Pretty cool to add to your boat for shows.
Look in eBay under Vintage Wood Boat Engine Crank.
While the original system worked quite well as a one-off post, it didn't allow for updating or posting new photographs etc.
That is why I have introduced the new Your Pages.
This is new 'Community' platform is for 2018.
It is designed to put you in control of your content, make it easier to for you to tell us about your Wooden Boat, upload photos etc. and most of all post updates as and when you wish to.
There is also a forum where you can ask any questions you may have about Wooden Boats and join in the conversations.
So, please come on over and join our community of likeminded Wooden Boaters.