Graymarine inboard engine hand crank
by Jim Anderson
(Waterville, Minnesota)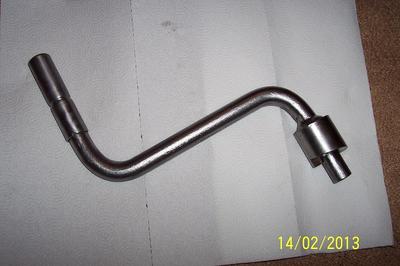 HAND CRANK
Sold
Thought you guys with inboard engines might be interested in a super rare hand-crank on eBay.
It is just like the one shown in the Chris Craft Brass Bell magazine page 25.
It came with a boat I bought with a Gray Marine engine.
Pretty cool to add to your boat for shows.
Look in eBay under Vintage Wood Boat Engine Crank.
Photo Uploader

If you are having problems uploading Photos or would like to add more click on this link for the Upload Form.
You can upload as many as you like and there is no need to resize them.