Graymarine inboard engine hand crank
by Jim Anderson
(Waterville, Minnesota)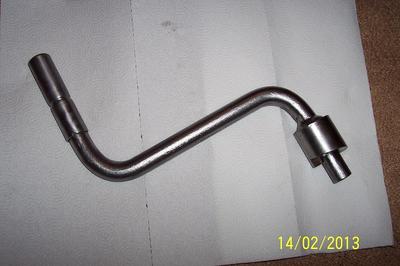 HAND CRANK
Sold
Thought you guys with inboard engines might be interested in a super rare hand-crank on eBay.
It is just like the one shown in the Chris Craft Brass Bell magazine page 25.
It came with a boat I bought with a Gray Marine engine.
Pretty cool to add to your boat for shows.
Look in eBay under Vintage Wood Boat Engine Crank.