Free to a good home
by Liz
(Port Kembla)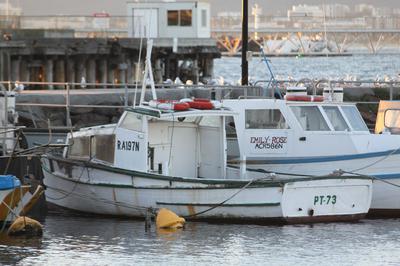 Hi Folks, My father passed away recently and he was the owner of an old boat which is currently moored at Port Kembla Harbour (1.5hrs South of Sydney, Australia)

I can't really afford to restore the boat and I have been advised by the Harbour that I have to remove the boat as we have lost the right to the mooring with my dads passing.

If anyone is interesting in restoring and taking ownership of the boat, I'd be happy to donate it to a good home if the recipient is happy to incurr the costs to have it removed from the harbour.


While the original system worked quite well as a one-off post, it didn't allow for updating or posting new photographs etc.
That is why I have introduced the new Your Pages.
This is new 'Community' platform is for 2018.
It is designed to put you in control of your content, make it easier to for you to tell us about your Wooden Boat, upload photos etc. and most of all post updates as and when you wish to.
There is also a forum where you can ask any questions you may have about Wooden Boats and join in the conversations.
So, please come on over and join our community of likeminded Wooden Boaters.