Fouth Annual Port Aransas plyWooden Boat Festival
by Frank Coletta
(Port Aransas, TX)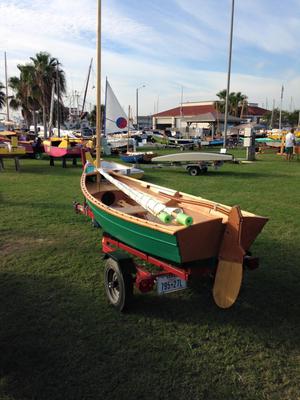 Make plans now to attend the fourth annual Port Aransas plyWooden Boat Festival in beautiful Port Aransas, Texas on April 6th - 8th, 2018.
This is the event that should have been held in October 2017 but had to be postponed due to damage caused by Hurricane Harvey.
The Traditional Small Craft Association in conjunction with the Port Aransas Preservation and Historical Association representing Farley Boat Works are combining their efforts to hold this event - concurrent with the annual Port Aransas Old Town Festival - to celebrate 80 years of plywood boat building.
If you have even thought about building a boat, you owe it to yourself to attend.
You will be able row and paddle boat, hear lectures and presentations about wooden boat building, see a 40 foot Scow Schooner under construction at Farley Boat Works, or even build a boat yourself at a
Family Boat Building event that runs from April 6th-8th.
There will even be children's toy boat building.
On Saturday, April 7th we will have a boat show where dozens of home built wooden boats will be on display.
Bring a wooden boat to show.
There is no entry fee.
While the original system worked quite well as a one-off post, it didn't allow for updating or posting new photographs etc.
That is why I have introduced the new Your Pages.
This is new 'Community' platform is for 2018.
It is designed to put you in control of your content, make it easier to for you to tell us about your Wooden Boat, upload photos etc. and most of all post updates as and when you wish to.
There is also a forum where you can ask any questions you may have about Wooden Boats and join in the conversations.
So, please come on over and join our community of likeminded Wooden Boaters.