Folkboat 'Oakleaf'
by Nick Messinger
(Dorset, UK)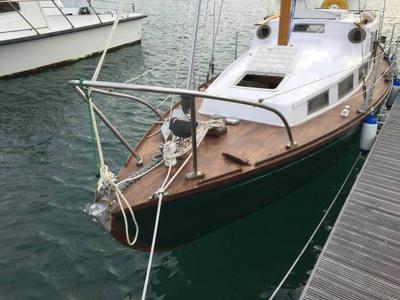 Alongside at Portland Marina
Purchased in 2014 for three hundred pounds.

Made ready for sea with recon engine and new mast and rig.

Sailed regularly in 2015 and 2016.

Now ashore for refit.


If you wish to add more photos (or videos) to your post or if you have any problems loading photos use the link below (there is no need to resize or adjust your photos).
But please use the 'Description Box' to indicate to which post the photos belong.
Click Here to securely send your photos,