Folkboat 'Oakleaf'
by Nick Messinger
(Dorset, UK)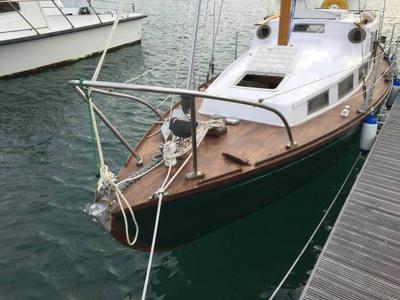 Alongside at Portland Marina
Purchased in 2014 for three hundred pounds.

Made ready for sea with recon engine and new mast and rig.

Sailed regularly in 2015 and 2016.

Now ashore for refit.


Return to Wooden Boat Projects...
Photograph Uploader
If you are having problems uploading Photos or would like to add more click on this link for the Upload Form.
You can upload as many as you like and there is no need to resize them.