Floor Softness
by Bob
(Brooks Alberta)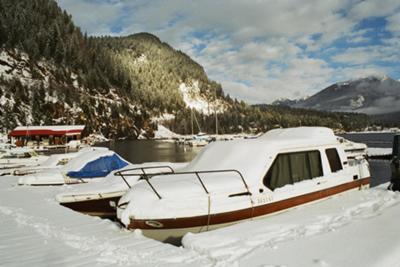 I have a 77 Reinell cabin cruiser.

The floor in a small area has gone soft in front of the sink.

This boat is used anytime of the year and is in the interior of British Columbia in a lake which does not freeze.

Can this be patched or does the whole interior have to come out for repair?
If you wish to add more photos (or videos) to your post or if you have any problems loading photos use the link below (there is no need to resize or adjust your photos).
But please use the 'Description Box' to indicate to which post the photos belong.
Click Here to securely send your photos,