Clamps Anyone?
by James Howard
(London)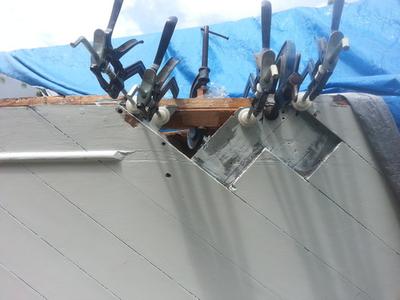 I appreciate this is a long shot but is there anyone in southern England who has recently completed a wooden boat project and now has a collection of heavy duty clamps surplus to requirements?

I could really do with a few more, Bessy type, 10" - 12" reach.

Please contact me through the website, thanks.

My project is rebuilding Bebas, documented elsewhere on this site.
James
Return to The Boats and Bits Exchange.
Want to add more photos?