Clamps Anyone?
by James Howard
(London)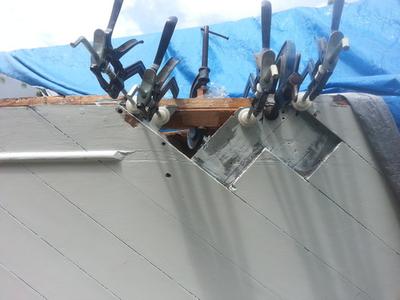 I appreciate this is a long shot but is there anyone in southern England who has recently completed a wooden boat project and now has a collection of heavy duty clamps surplus to requirements?

I could really do with a few more, Bessy type, 10" - 12" reach.

Please contact me through the website, thanks.

My project is rebuilding Bebas, documented elsewhere on this site.
James
Join in and write your own page! It's easy to do. How? Simply click here to return to The Boats and Bits Exchange.
If you wish to add more photos (or videos) to your post or if you have any problems loading photos use the link below (there is no need to resize or adjust your photos).
But please use the 'Description Box' to indicate to which post the photos belong.
Click Here to securely send your photos,