Chris Craft 1960 "Ranger"
by Dave Nor
(Anacortes, WA)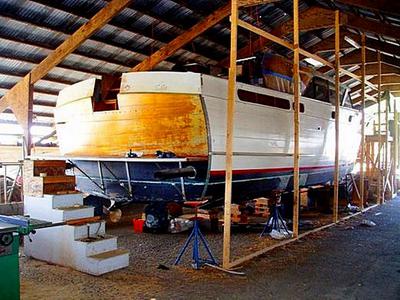 My Wooden Boat 18th of 56 made.

It's a Chris Craft CAA-45-oo18A 1960 Connie.

I have been given this CC and while a couple of owners did some work already, I still have more work to complete.

I'm redoing her close to original.

Updating aft, fwd berths for better comfort.

Aft will have a single full bed instead of 2 singles.

All electronics will be up dated and a lot more.