Chris Craft 1960 "Ranger"
by Dave Nor
(Anacortes, WA)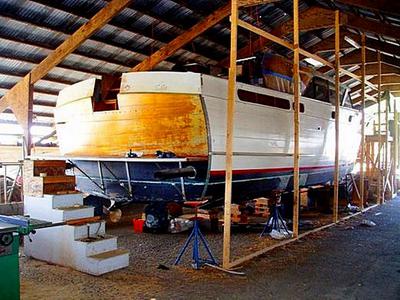 My Wooden Boat 18th of 56 made.

It's a Chris Craft CAA-45-oo18A 1960 Connie.

I have been given this CC and while a couple of owners did some work already, I still have more work to complete.

I'm redoing her close to original.

Updating aft, fwd berths for better comfort.

Aft will have a single full bed instead of 2 singles.

All electronics will be up dated and a lot more.




If you wish to add more photos (or videos) to your post or if you have any problems loading photos use the link below (there is no need to resize or adjust your photos).
But please use the 'Description Box' to indicate to which post the photos belong.
Click Here to securely send your photos,