Chance Along
by Kirby Salisbury
(Punta Gorda, Toledo)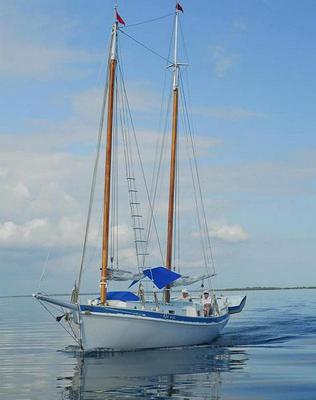 "Chance Along" is a 33 ft. Culler-designed wooden schooner, owner built, launched 1988 and lived aboard.

Built from Caribbean pine over steam bent cabbage bark frames.

Then the cradle moved by hand winch over pipe rollers 'til she floated.

She has a shapely hull leaving little wake.





If you wish to add more photos (or videos) to your post or if you have any problems loading photos use the link below (there is no need to resize or adjust your photos).
But please use the 'Description Box' to indicate to which post the photos belong.
Click Here to securely send your photos,